SUPERVISION, CONSULTATIONS, & TRAINING
Working with Trainees and Interns is one of my passions. It is an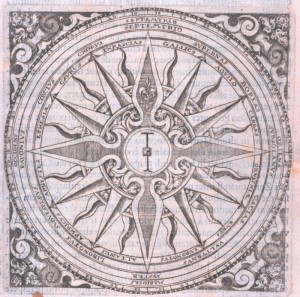 honor to help you find your therapeutic "seat", discover and develop your clinical styles and skills, and explore your Shadow as countertransference or personal issues arise. Besides experience, expertise, and a transpersonal perspective, I bring creativity, humor, encouragement, compassion, and curiosity to the work that we do in supervision. There can be great joy in finding the light hidden in the darkness!
I am an Approved Clinical Practicum Supervisor for the masters degree program in Integral Counseling Psychology at the California Institute of Integral Studies, an Approved Supervisor for Interns developing private practices at Blue Oak Therapy Center in Berkeley & at the Marina Counseling Center, & an MFT mentor with East Bay CAMFT's Mentoring Program.
At CCAS/Holden High School from 1981-2014, I created, nourished, and developed the Holden Counselor Training & Internship Program. Holden has 5-6 counselors training there each year, and every Holden student receives weekly counseling. Family therapy is available; my family work has a Satir heart with Liddle multidimensional resonance. I have more than 25 years experience providing training and supervision for Trainees and Interns. Working with counselors' Adolescent Shadow is one of my specialties.
I've worked with, and supervised work with, lots of teens with mood disorders, bipolar (or pre-bipolar) disorder, lear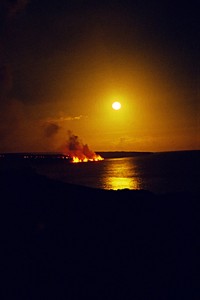 ning disabilities, and (increasingly more) mild-to-moderate autistic spectrum issues, including NLD. Some teens have been to residential treatment, substance rehab, or wilderness programs; some have a history of suicidality; some are clinically fine, but can still have trouble navigating identity, relationships, and the meaning of it all.  All of them are teenagers with the usual developmental bumps and starts. Over the years, I've become adept at dealing with crises, and I can help you maintain equilibrium and make appropriate intervention decisions for your clients in a timely manner.
My private practice has been primarily with adult, long-term, depth work clients, many of whom were dealing with early trauma. Other issues include loss, adjustment, or family. I love working with intuitives, alternative healers & artists. Existential, symbolic, psychodynamic, Jungian, transpersonal and dreamwork theories inform my work.  With experience in the arts and somatics, I love helping supervisees create interventions in these realms.

Weekly Individual Supervision is available for Trainees & Interns who have a placement. I will happily coordinate the paperwork with your placement.
Weekly Group Supervision may be available (two hours, 4-7 participants).
Individual Consultations are available.
Please contact Renee for a free initial interview to see if we would be a good match, or to discuss fees: 510-387-0341
OTHER SERVICES for CLINICIANS
Psychotherapy is a vital part of your professional development and growth. My practice includes Transpersonal Therapy services for clinicians who are not under my supervision.
Clinical Training:  Find out about Renee's Clinical Trainings and workshop topics offered at Renee's North Oakland office or at your local organization.
Clinical Consultations for licensed practicioners & supervisors.
Transpersonal CEUs for LMFTs, LCSWs, LEPs & LPCCs. Approved by the California Board of Behavioral Sciences: Provider #5888.
Call Renee at 510-387-0341 for more information.
Copyright Renee Beck, LMFT Oakland Dreamwork & Transpersonal Therapy. Clinical Consultation & Supervision. Transpersonal CEUs. 510-387-0341