Renee's "Graduation" Speech (after 33 years as Holden High School's Clinical Director)
One of my favorite moments this year was in Community Meeting during Praises: a senior, somewhat quizzically, but quite sincerely said, "I just want to praise the school for being beautifully weird." (Thank you, Dash, for giving me permission to quote you!)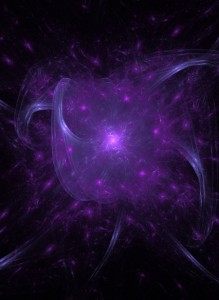 And being Beautifully Weird, for me, describes the heart of what is right & good with Holden, with CCAS, with our roots in alternative education. It is Beautifully Weird that a bunch of folks who have been disrespected or felt as though they don't fit in  the larger society can come together as a group, & even though we don't necessarily fit in with each other, figure out how to work together as a community that is based on respect & on the belief that we can all grow & change.
We always ask graduating seniors how they have changed. And since I've spent over half of my life in high school, I wanted to answer our Senior Conference Questions:
My first Impressions of the school: December 1980: I looked up from the bottom of the stairs to see a 6′ tall, leather-clad, metal-studded, foot-high-mohawked young man scowling fiercely at something. He looked up, saw me, & beamed, "Oh, hi! Welcome to CCAS!" And I was.
After an internship interview with Co-Directors Joel & Jeanie, who asked questions that actually made sense, I left the school feeling that it was a lot like Goddard, & I knew I was home. The one problem was: Joel had graciously invited me to his Christmas party!
Now, what I was like then: I was an incredibly introverted, quiet young woman, deeply passionate but teeteringly unsure of myself. I had no idea how to make small talk on-on-one, let alone socially, & going to a party where I knew no one filled me with dread & terror. I went, innards trembling, & the only thing I remember is meeting some really wonderful people, &, again, feeling welcomed. I started at Holden two weeks later.
The main way I've changed since then: Holden helped me to find my voice, & taught me that people will listen, & that what I say can actually create change.
Things I'm proud of/accomplishments: That we have been able to support, supervise & train about 80 beginning therapists, & send them out into the world knowing how to work respectfully & deeply with teens & their families.
My Goals: To keep dancing with & integrating my own Shadow.
To have time to work in my garden, & to write.
To keep developing my skills & helping others, as an alternative educator, & as a transpersonal therapist & supervisor in my private practice.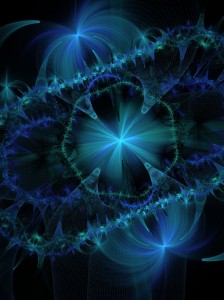 One of my favorite memories: Students calling an all-school go-round to voice their objections about a director-made disciplinary decision: we asked a student to leave. The students told us we were wrong; we said we were right. They said they felt it was useless to talk with us about this, but they kept telling us how we were wrong. It took 3 days of meetings for the Co-Directors to get it, but we did; the students were right (again). The student was invited back to school, & CCAS had its first Student Council.
Other fond memory snippets:
* Co-Director Jeanie & I being separated in Community Meeting by the student Chair because we couldn't stop giggling.
* An SAT or CHESPE prep class I was teaching working studiously while spontaneously doing quiet base line, drum & vocals to Sunshine of Your Love.
* Students writing essays in English that convinced the Co-Directors to stop the library parking lot from being off-limits.
* Students adding Apologies to the Community Meeting agenda
* Co-Directors coming in to school one spring morning to find the Seniors all there, in pajamas (Oh, no, what kind of prank is this??) — to have them surprise us with breakfast.
* And being able to teach to my passions, including classes on Tarot, & on Cults, & being able to call class by yelling out the front door, "Serial Killers in the Lounge!!"
How Beautifully Weird is that?
A few thank-yous are in order: To the founders of the Free School /Alternative Education movement, for believing students know what they need to learn, & for respecting the human thirst for knowledge as a basic need.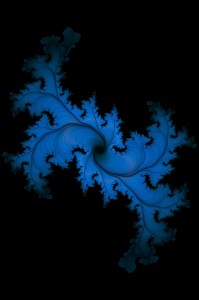 To all of the staff for your deeply-driven love & devotion to our students, to learning & teaching, & to alternative paradigms.
To the Co-Directors over the years: for supporting me — especially through difficult times — in becoming who I am; for the hard work it takes to reach consensus & to run an organization collectively; & for your commitment to the school's mission, & to community.
To the counselors: for your skill, your heart, & your courage in facing your own shadows to better help your clients.
And, most importantly, I want to thank the students: As a group, for your ability to adjust to a rather peculiar but important little culture, & for reminding us, tenaciously when necessary, that you often know much better than the adults what you need & what is right. Please keep reminding us adults; &, as adults, please keep remembering & encouraging young people to remind us!
And thank you to the students past & present, as individuals, for allowing me into your lives, for teaching me to really listen, for opening my heart. Thank you for extending to me the honor of trust, of allowing me to accompany you for a short while on your inner journeys of discovery. Please keep discovering; please keep facing those inner demons; slay those you must, but befriend those you can, for they hold jewels that are yours.
Please keep following your heart, your passion, & what you know is right, & good, & great.
Lastly, a wish for my fellow Co-Directors & staff: Please do whatever you can to keep providing Holden students, both individually & as a community, the connection & the safety they need & deserve to explore & empower themselves.
Please do whatever it takes to keep Holden Beautifully Weird.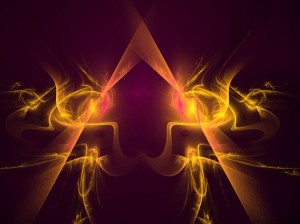 * Renee Beck's Graduation Speech, June 14th 2014. Renee is Clinical Director Emeritus (1981-2014) of Holden High School (formerly Contra Costa Alternative School), which started as part of the Free School Movement in 1969, & serves teens & their families from all over the San Francisco Bay Area. Renee is now in full-time private practice in Oakland. Contact her for Dreamwork, Transpersonal Therapy, Personalized Ritual & Tarot, or for Clinical Consultation & Supervision.
 Copyright Renee Beck, LMFT Oakland Dreamwork & Transpersonal Therapy. Clinical Consultation & Supervision. Transpersonal CEUs. 510-387-0341