Transpersonal Psychotherapy for Teens and Adults: Your inner strength and wisdom can become obscured by pain, fear, and the habits that you originally developed to protect yourself. In transpersonal psychotherapy, we work together to create access to those core assets and to healing emotional wounds. Call me for a free phone interview: 510-387-0341
My role as your therapist is to be accepting, non-judgmental, caring, compassionate, and skillful in helping you to explore your experience and create more choice in your life, so that you may heal, grow, and thrive.
Modalities: The therapeutic techniques that I use will vary with each client, depending on what is most appropriate, and may include:
helping you to connect with and express your emotions and feelings in the moment and from the past
working with The Shadow
dealing with trauma
stress reduction
exploring your myth
creative and guided visualization
using personality systems as a frame for your experience
managing crises
creative, ritual, and symbolic arts/expression
spiritual exploration
examining and creating more choice in your actions and relationships
discovering and healing negative self-beliefs
exploring and discovering your meaning and purpose
working with your intuition
Areas of Expertise:
depression, despair, hopelessness, or self-doubt
anxiety, stress, or obsessive thoughts
trauma, history of abuse, or dysfunctional family of origin
grief and loss
relationship patterns
family conflict
teenage distress and development
spiritual development
entanglement with the occult
suicidality
mood disorders and bipolar disorder
existential crisis
I am also experienced at working with folks who have learning disorders, or who have been using substances to self-medicate.
"A transpersonal psychology specialization emphasizes the counselor's presence, openness and authenticity as being central to the therapeutic process; it views emotional dysfunction as an opportunity for growth and maintains a respect for the client's self-healing capacities. Transpersonal psychotherapists are interested in exploring the interaction and integration of personality, feelings and spirit – empowering their clients to connect with their essential self and to fulfill their soul's purpose."
 — John F Kennedy University website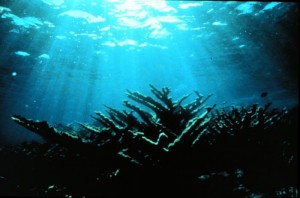 Copyright Renee Beck, LMFT Oakland Dreamwork & Transpersonal Therapy. Clinical Consultation & Supervision. Transpersonal CEUs. 510-387-0341