YOU HAVE THE POWER TO IMPROVE YOUR FAMILY.
(YES, TEENAGERS, THIS INCLUDES YOU!)
Your family is a changing, growing organism, & every person in it has the power to direct that growth. You can help create a safer, more nurturing and accepting family system where each of you feels
Respected, heard, and understood
Emotionally embraced
Accepted as a unique, authentic being
Capable of creating solutions to problems
Actively supported in pursuing individual talents and goals
Connected in more positive ways to family members individually and as a family unit in general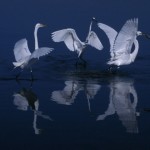 When one member of your family is in pain, the whole family is in pain. When your family is in pain, at least one family member will act in a way that will draw attention to the fact that something is wrong, so that the family becomes aware that something needs to be changed. Your family has the power to create that change.
In family therapy, we work to help your family get back in touch with the love that can be hidden in shadow by pain and fear, and to help you learn or improve skills to better communicate from the heart of that love.
We can also work together to deal with mediations or crises as needed.
We all need a little help sometimes.

Contact Renee at 510-387-0341 to set up an appointment.
Copyright Renee Beck, LMFT Oakland Dreamwork & Transpersonal Therapy. Clinical Consultation & Supervision. Transpersonal CEUs. 510-387-0341