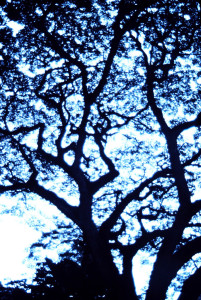 Are you a pre-licensed therapist working on developing your private practice through a non-profit agency? Besides honing your clinical skills and preparing for the licensure exam, you are probably looking for supervision that can help you find ways to reach the clients that you serve best.
We will focus on the business end of being a therapist, as well as on symbolic & relational process, & countertransference/shadow issues.
MFT, MSW or PCC Interns & Trainees
External or supplemental supervision
4-6 participants
$75/two-hour session
Location: Online in CA or at  Renee's Oakland office for individual and group supervision, or consultation.
Monthly packages bundling supervision, marketing and clinical training are also available.
Renee Beck, LMFT, has been supervising for over 30 years, & has extensive experience working with pre-licensed therapists building their private practices. Transpersonal/Imaginal Therapy is her primary orientation, but her main focus in supervision is helping new therapists develop their clinical selves, styles & abilities, and providing resources and support for entrepreneurial therapists. She also makes sure all the legal, ethical & bureaucratic nuts & bolts are handled properly & efficiently!
As Clinical Director Emerita at Holden High School, Renee created, nourished & developed the Counselor Training & Internship Program, and now maintains a full time private practice in Dreamwork & Transpersonal Therapy for Alternative Healers, Clinical Consultation & Supervision. She  is an approved individual and group supervisor at CIIS and for several local non-profit clinics, is certified in telehealth, ran the Online Marketing for Counselors and Therapists FaceBook group for 2015, and is a CAMFT Mentor. She provides clinical and marketing consultation and training for pre-licensed and licensed therapists in CA, both online and in her San Francisco bay area office.
Call 510-387-0341 for a free, 15-minute phone interview with Renee.
Copyright Renee Beck, LMFT Oakland Dreamwork & Transpersonal Therapy. Clinical Consultation & Supervision. Transpersonal CEUs. 510-387-0341