PARENTING TEENAGERS AS A PATH TO SELF-GROWTH: A 4-WEEK WORKSHOP  
As the parent of a teenager, do you sometimes feel confused, misunderstood, or intensely emotional?  Do you find yourself questioning who you are, what it all means, and why this is happening to you?  Do you feel somewhat like a teenager yourself, again?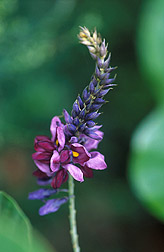 Whenever you feel like this, you have an extraordinary opportunity for self-growth and personal evolution – and for becoming an even better parent. The goal of this workshop is to expand your self-awareness and to create more choice in your life; it will also provide information & practical skills to help you increase your understanding of and improve your communication in your relationship with your teen.
In this 4-session, weekly workshop, through presentations, experiential exercises, discussion, and Q&A, we'll explore:
Teen Development & Realistic Expectations           
Talking with Your Teen                                                 
 Power, Independence, & Identity                               
 Parental Self-Care and Personal Growth             
Each session is 1½ hours long, with 4-8 participants.
Cost for the series of four workshops is $250/person; $350/with co-parent.
Location: Renee's North Oakland office.
This series is presented once each season, with day & time TBA, scheduled around participants' needs & Renee's availability. Call Renee if you are interested: 510-387-0341