Are you interested in integrating transpersonal modalities into your therapy practice and marketing to the clients that are looking for them?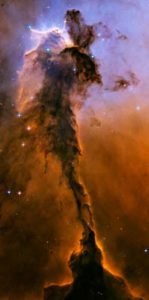 If you're afraid that you might scare clients off because you might seem too "woo-woo," you probably will. But that's ok, because those are likely not the clients you can best serve. Being authentic in your work is key to being a good therapist, and none of us is going to be the right therapist for everyone; being the right match — in our case for clients who want and can work best with transpersonal techniques — is the best indicator of successful therapy.
Dreamwork, guided imagery and other imaginal techniques, energy work, somatics, using your intuition and creativity, and helping clients create rituals for marking transitions are useful tools.
With over 30 years experience as a dreamworker and transpersonal therapist, supervisor & consultant,and 50 years in varied transpersonal studies and practices, i am pleased to offer transpersonal consultation for clinicians. (You can find out about other consultations here.)
INDIVIDUAL CONSULTATION: $125 for 30 minutes, $175 for 45 minutes, $225 for 60 minutes. Online or at my Oakland office.
ONLINE GROUP CONSULTATION: $75 per person. 60 minutes (3-4 people), 90 minutes (5-6 people). Monthly Thursday 3:45-4:45 or 5:15 (other times possible)
OAKLAND GROUP CONSULTATION: $75 per person. 60 minutes (3-4 people), 90 minutes (5-6 people). Monthly Thursday 11-12 or 12:30
Call me for a free 15-minute consult to see how I can help. 510-387-0341