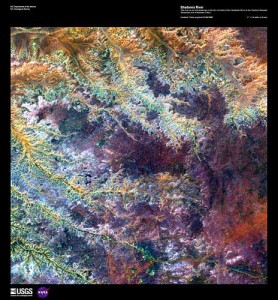 A lot of us got into the counseling profession because we were good at "reading people" or sensing what others were feeling, and empathy is generally considered as asset as a therapist. And, let's face it, a lot of us developed our intuition because our boundaries were violated when we were little, and we needed our intuition to survive. Intuition plus therapeutic skill is a great combination.
Sometimes, though, we need help to be able to turn on our intuition when we want to use it, or to be able to turn it off, or at least tone it down. Other times, we need to be able to distinguish what we are intuitively sensing from what is our imagination. IN our consultations, you can learn to get better at that, and to better serve your clients and supervisees.
"Renee's understanding and honoring of the spiritual realms was refreshing and relieving. With a deep love for archetype, ritual, the unconscious, shadow, symbols, dreams, nature and soul, working with Renee was a place where human experience included the transcendent and our relationship to the cycles, seasons and interconnectedness of all of life."
"Renee helped me work with subtle energy dynamics between myself and clients that was so useful and helpful in keeping healthy boundaries as an empathic healer and avoiding burn out."
FEES for Individual Consultation:
45 minutes: $175.   Four 45-minute sessions to be used within 8 weeks: $625.
60 minutes: $225.   Four 60-minute sessions to be used within 8 weeks: $800.
30 minutes: $125.   Four 30-minute sessions to be used within 8 weeks: $475.
Call me for a free 10-minute consultation to see if we're a good match.
Renee Beck, LMFT, Oakland Consultation for Therapists: 510-387-0341