ONE HOUR CLASSES    Sundays 9:30-10:30.   Dates TBA.   $40/class    1 CEU/class 
Learning Objectives. By the end of each class, you should be able to do the items listed in each one:
ELEMENTAL ARCHETYPES in DREAMS 
Do you dream of overwhelming ocean waves or calm streams? Raging fires or gentle hearth heat? Caves, mountains, & mighty winds? These experiences all symbolize different aspects of the Self in process. Calling on Jung's adaptation of western esoteric symbolism, you'll have a basic understanding of how we use the Archetypes of Earth, Water, Air, & Fire in our dreams to help convey messages to our waking selves.
TIMING & BOUNDARIES in the THERAPEUTIC HOUR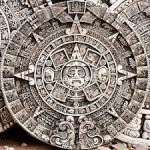 Do you sometimes find your therapy sessions go over the allotted time? While your client's process may not fit into the therapeutic hour, your guidance of timing in the process needs to! You will learn the importance of timing as a therapeutic container, how to pace sessions, and understand the importance of honoring doorknob conversations.
The Shadow Knows: An Introduction to Countertransference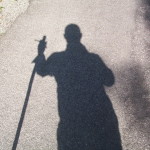 When you have an emotional, energetic, or judgmental response to a client, how do you tell if it's a natural relational response, your own unresolved issues coming up, or information about the client? (It's often all 3!) You will learn ways to identify your own stuff that arises in sessions, decipher what your unconscious is telling you about your client, and, most importantly, how you can use all this to be of best service to your client's process?
Your Adolescent Shadow in Therapy with Teens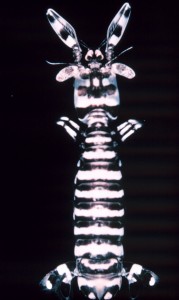 Do teenagers bug you? Do they sometimes make you feel confused, misunderstood or intensely emotional?   Do you feel somewhat like a teenager yourself, again? Through discussion and experiential exercises, increase your self-awareness about how your experience as a teenager may be unconsciously impacting your therapeutic relationships with teens today.
By becoming acquainted with your own Adolescent Shadow, you can create more choice in your interventions, increase your understanding, and improve communication in your therapeutic relationships with  teenagers.
ALL CLASSES
Experiential & didactic training
Enrollment limited to 6-10 people
Sundays 9:30-10:30
Cost:  $40 each class. Pre-registration required.
Where: Renee's office on Pill Hill in Oakland, CA
One hour of CE credit for each class for LMFTs, LCSWs, LCPPs, LEPs
CALL RENEE at 510-387-0341 with questions or to sign up!
These courses are related to and enhance fundamentals of and the understanding and practice of marriage and family therapy, educational psychology, social work, and professional clinical counseling.
They do so by examining the role of the unconscious in the therapeutic relationship and in the client or clients' relationships, and by using those observations to develop effective interventions to improve client communication, understanding, and choice of actions in their lives. These classes are  designed for clinicians without formal training in these topics as well as for those seeking review of the material.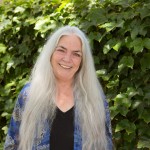 Renee Beck, LMFT #21060 maintains a private practice in Dreamwork & Transpersonal Therapy online in CA or at her Oakland office. She helps Alternative Healers, Inner Seekers & Artists work through thorny psychological issues that arise in the spiritual/creative process or in their work with clients. She also provides Clinical Consultation & off-site Supervision. Board of Behavioral Science Approved CE Provider #5888 in CA. Call Renee at 510-387-0341.
Check out Renee's other Transpersonal Trainings & CEUs